These are my latest twin portraits of Steve Jobs. I created them for Panorama, Italy's Number 1 weekly magazine. The creative director of the magazine requested a 'white on white' portrait where Steve Jobs was to be illustrated with all of Apple's white products. I created the mosaic but then became curious with what a black version would look like. The Panorama team included the initial portrait on the latest cover of the the financial section of the magazine - Panorama Economy.
I'm not really sure which of the two I prefer but i'll probably print them both, one next to the other, for my office...
This is the actual cover of Panorama Economy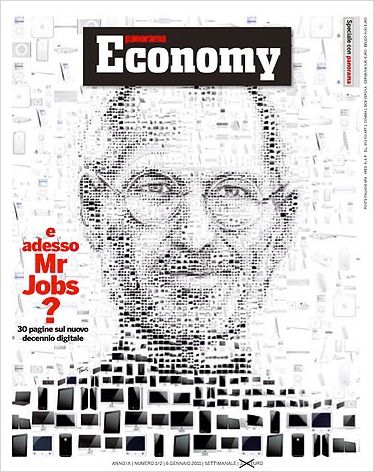 Some details of the White mosaic: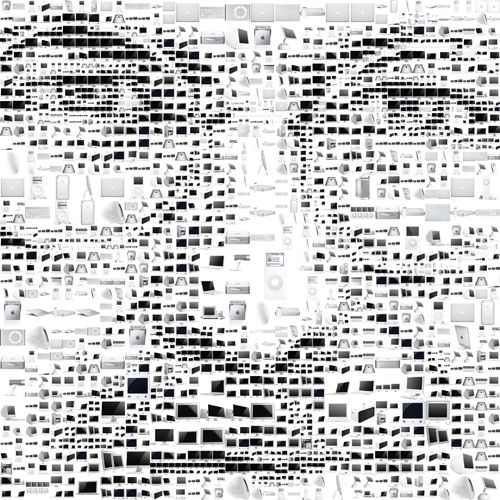 ...and some details from the Black mosaic: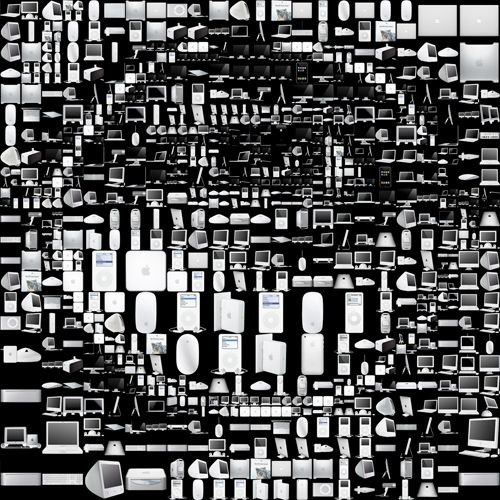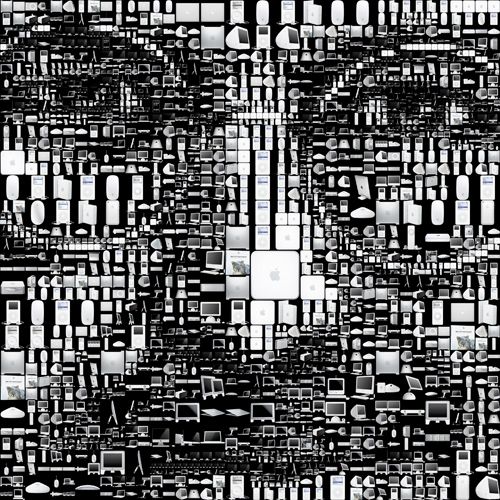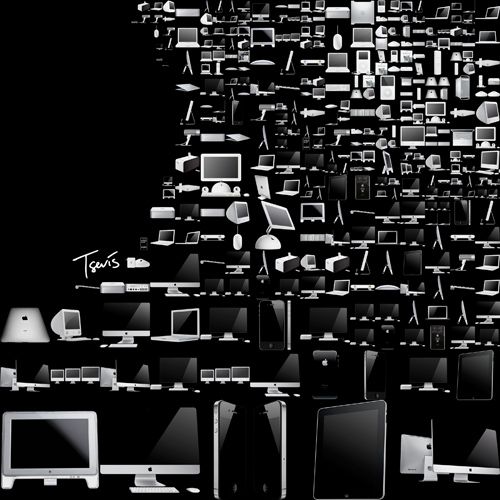 You can access the high resolution files here:
The Black one and the White one.
Attention: Big files (9216 x 9728 pixels = 30.7" x 32.4" @ 300 ppi).
Alternately you can zoom in to the high res (90 megapixels) files:
Click here for the White one and here for the Black one.
These mosaics are made with custom developed scripts, hacks and lots of love, using my Mac, Studio Artist, the Adobe Creative Suite and good music.
Licensed under the Creative Commons License Scheme.
You can use this image for NON commercial projects, but you have to credit me.
Please, don't use it to express hate, racism or anything negative.
See all of my Steve Jobs portraits here.
Happy new year Steve!