A mosaic portrait of Facebook's co-founder, CEO and President, Mark Zuckerberg for Wired magaine (UK edition) made out of the original Facebook icons.

Made with custom developed scripts and techniques in Synthetik Studio Artist, Adobe Creative Suite and Apple QuickTime Pro.

Best viewed large Attention: Big file. (10240 x 8704 pixels = 34 x 29 inches @ 300 ppi)

The mosaic is based on a photo by Marcio Jose Sanchez (Associated Press).
Licensed under the Creative Commons License Scheme.
You can use this image for NON commercial projects, but you have to credit me.
Please, don't use it to express hate, racism or anything negative.

See all my
Photomosaics.

Many thanks to Gary Cadogan @ Wired UK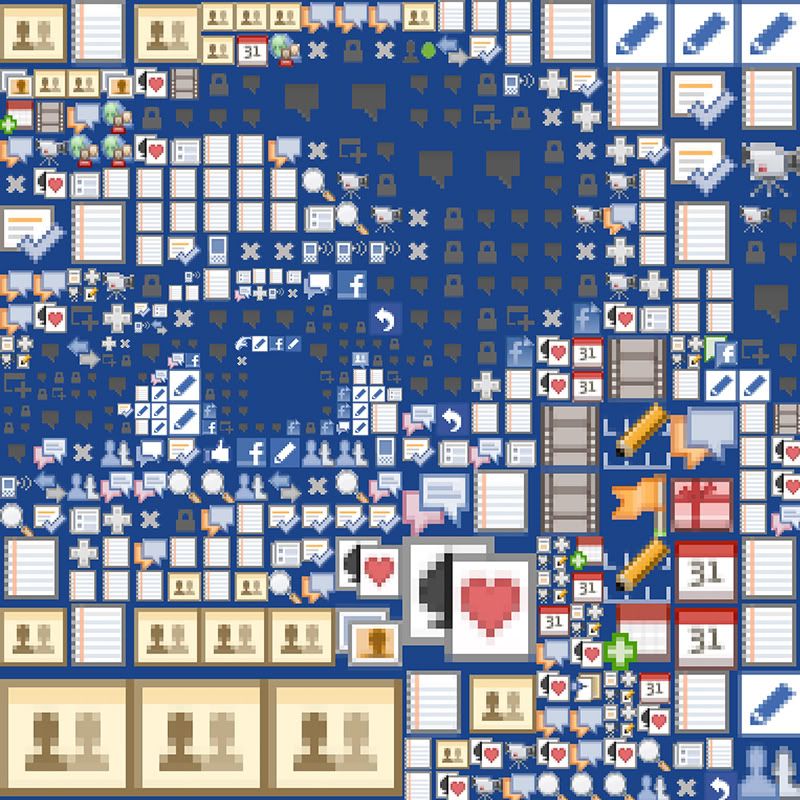 Thanks to Ilias Kountoupis for the Wired magazine photo. I haven't received my issue yet.